Kids Cyber Week has come and gone, and we're already missing it! Powered by Pentanet and supported by the City of Joondalup, Kids Cyber Week by STEMSmart was a fantastic week of learning and play across various technology-focused topics.
Designed for kids aged 8-14, we covered five engaging topics to help spark creativity and innovation in the kids of Perth. From Robotics & Engineering to Virtual Reality, Kids Cyber Week really had something for everyone!
Kids Cyber Week enjoyed a fantastic turnout, with STEMSmart Business Development Manager James Howson saying, "It went well beyond our expectations in terms of acceptance in the Joondalup community with great attendance and excitement throughout the week."
Of course, we were most pumped for their esports event, which gave the kids a first taste of the fantastic world of professional gaming. Pentanet.GG (PGG) team members SHERNFIRE and MISFIT attended the event to share their insights about life as professional gamers with the kids.
James said the PGG team did excellent work helping to plant the seeds for the kids' interest in a future career in esports.
"This event proved to kids and parents that you can turn this passion and love into a career, and having the PGG team here really helped to show that for kids whose interest is genuine, there is a career there for them," said James.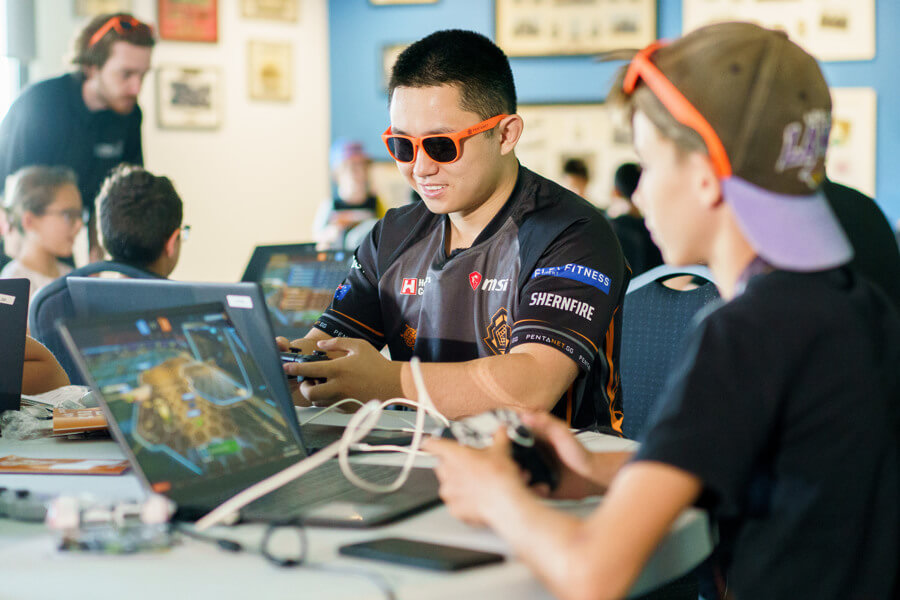 The PGG crew also had a fantastic time at the event and enjoyed getting to spend time with the kids. MISFIT said "It was awesome to get to see the kids getting excited about gaming, not just as something to do for fun, but as something they could pursue as a career. I remember when no one took esports seriously; it wasn't something people believed could define your career. This next generation is growing up in a different world, and it's so exciting to be there to support them."
This was the first ever Kids Cyber Week and it was already an amazing success, but James said that next time Kids Cyber Week will go bigger and better.
"We've seen that there is a big market and interest in cyber and technology topics. So, we'd love to look at expanding in the future and continue to harness the relationship between stem education digital technologies and esports gaming to help turn the kids of today into the workforce and champions of tomorrow," said James.
We can't wait to see what STEMSmart does next in their work to inspire the creators and innovators of the future. If you'd like to learn more about the fantastic work STEMSmart is doing, you can check out their website here.