'Ellenbronx' vs Aveley was the name of the game last week as Nova 93.7's award-winning brekkie team Nathan, Nat & Shaun settled in for a morning of fun at Ellenbrook Sports Hub in Aveley, powered by Pentanet.
It was the perfect location, because Aveley is one of the first suburbs to join Pentanet neXus - our next-generation wireless mesh internet network for Perth! We loved seeing so many happy Pentanet subscribers on the day, and they loved the free bacon and egg rolls, hot coffee, games with the Casanovas, and the change to win in the Pentanet scratch & win $5,000 prize pool!
We even got Nathan and special guest Jeremy McGovern (West Coast Eagles) in the Pentador (once the rain stopped!). Click on the image below to watch a snippet of the fun we had for our very first 'Show From Your Suburb' event. Massive shoutout to everyone who came along to help make that chilly Friday morning the absolute greatest! 😘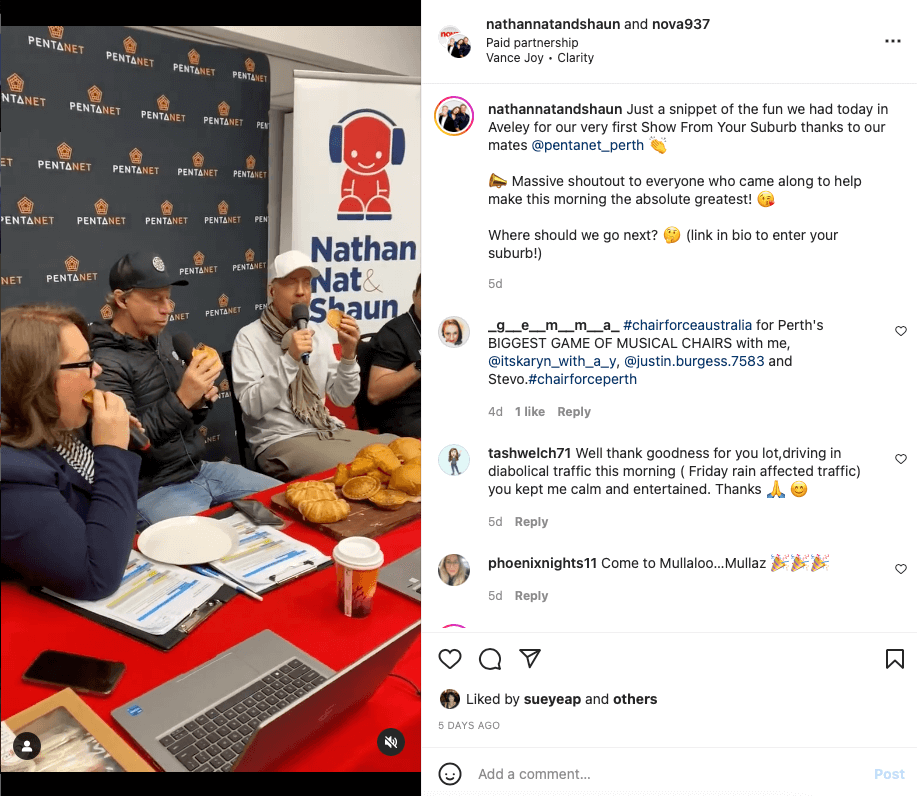 Where should we go next? Bring the Nova crew to your 'hood!
Nathan, Nat & Shaun are making their way through Perth's many subs', powered by Pentanet neXus, and they want to know; what's the best suburb?
Do you have a hidden gem of a café?
The best park slides around?
An amazing street with top notch neighbours?
Or maybe just a small business with a heart of gold?
Register and nominate your suburb and tell us what's so special about it for Nathan, Nat & Shaun to hit up your spot next - and you could win $1,000 cash!