Back in 2019, we set ourselves the goal of putting West Australian esports on the map, and so formed the Pentanet.GG League of Legends pro team (PGG).
We assembled a roster of highly skilled League of Legends players, who set off in 2020 to compete for Pentanet.GG at our first ever professional tournament (Oceanic Pro League -OPL) and gave it everything they had.
Our team's momentous efforts were realised when they made the tournament playoffs - a massive achievement for a brand-new team and organisation!
As if fate was trying to keep us down during our moment of glory, in late 2020, Riot Games dissolved the Oceanic Pro League…
Did this discourage our team? Did they turn off the steam heading into 2021? No way.
Thankfully, after a period of nail-biting, Riot Games announced a new tournament which would replace the OPL and reignite the professional League of Legends scene in Oceania. The 'League of Legends Circuit Oceania (LCO)' enters the chat.
Structured in a similar format to the OPL, with seven original teams and one new entry, it was time to get training.
Barrelling into 2021 and hungry for a new tournament, our team dominated the LCO and secured themselves a ticket to the League of Legends Mid-Season Invitational in Reykjavik, Iceland... yes, in the middle of a global pandemic!
What is the League of Legends Mid-Season Invitational (MSI)?
The MSI is an invite-only international tournament where top teams from around the globe compete at the highest level on the international stage. With the chance to share in a USD $250,000 base prize pool, the winning team also earns their region an additional place at the largest tournament League of Legends esports offers, 'Worlds 2021'.
Our crew met in person for the first time at the airport (LCO games were played remotely from the players' homes) and flew off to Iceland to represent Pentanet.GG, Pentanet, and Western Australia in Reykjavik. We also enlisted an incredible player, Diana (DSN), as a substitute to support the team – DSN also happens to the be first female professional player to attend MSI. #yeahthegirls
The Team's Jersey
Preparing for MSI, we knew we had to do something special to really put Western Australia on the global esports map.
We are overjoyed to unveil the team's new jersey, made in collaboration with proud Wardandni Noongar artist Tyrown Waigana, to celebrate WA.
With the goal to represent Western Australia's rich history and culture, we thought there was no better way than to work with a local Indigenous artist. Tyrown was given the brief to not only represent WA, but to also represent the PGG players in a unique fashion.
What he came up with is truly epic, and the reception from players and fans so far has been immensely positive.
Each jersey features Tyrown's artist rendition of five native West Australian birds, with each bird sharing characteristics with a specific player in the team.
Daniel (Decoy) - Swan – Brave and bold
Jackson (Pabu) - Kookaburra – Infectious laugh and light-hearted banter
Mark (Praedyth) - Willie Wag Tail - Cunning and crafty
Brandon (Biopanther) - Magpie - Intelligent and playful
Jesse (Chazz) - Carnaby's Black Cockatoo - Communication and community
Watch below to learn the story behind the jersey, and to hear what our MD Stephen Cornish, and Pentanet.GG's GM Pete Curulli, have to say about the team's achievement so far.
How can I support PGG?
If you want to support our quest to conquer Reykjavik, below are the team's game fixtures. As Iceland is on the other side of the world, they are late at night, but you can bet that our Pentanet team and fans from around the world will be up supporting PGG through and through.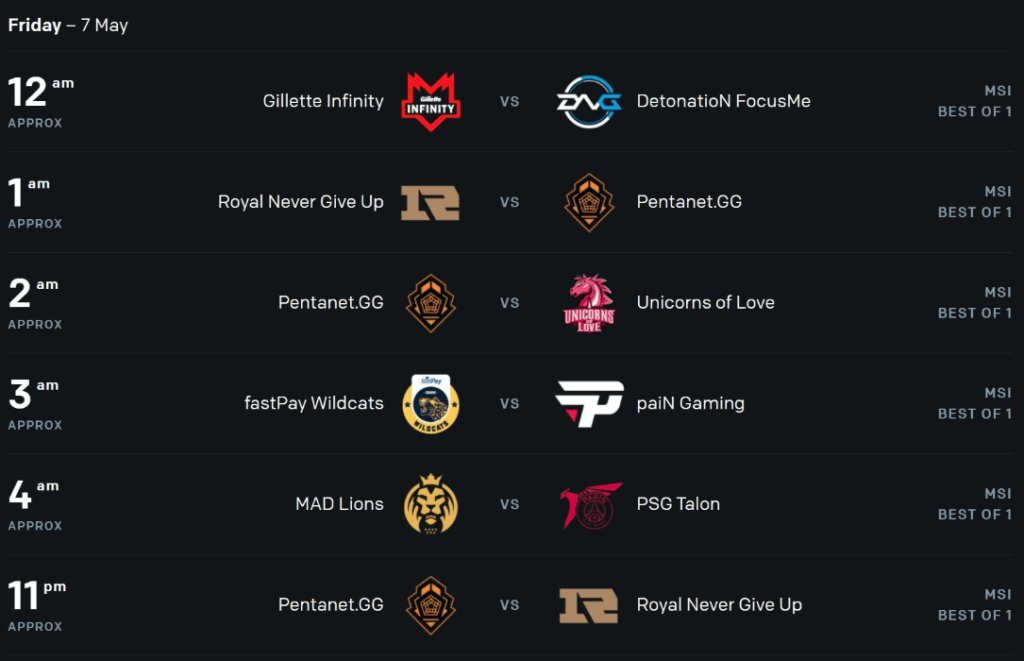 You can watch the games live on Twitch, here.
Watch our post-game recap and vlogs on their YouTube channel, here.
Want daily team updates? Make sure to check their social media:
Twitter
Instagram
Facebook
We can't wait to see what amazing things our team does next.