Our cars are smarter, safer and more reliable than ever. Some cars on Australian roads today are so advanced that they're capable of driving and parking themselves (and might even do so safer than some of the Perth drivers we know 😉). For the most part, Australians have embraced digital improvements to their vehicles with open arms. And now, we're starting to embrace similar improvements to our homes.
The purpose of a 'smart home' varies depending on who lives inside it.
For some, a smart home is a novelty full of voice-activated devices that are mainly used to switch the TV on and off without the remote or to have the blinds open automatically in the morning. But for others, the practicality of their smart home is a bit more serious.
Installing smart devices can be an effective way to improve the security of your home and protect your family against disaster. There are a number of devices on the market that can help to do this, but deciding what you need isn't always simple.
Ultimately, your smart home is what you make it.
This blog will outline some of the most popular safety and security smart devices on the market today: what they do, how they work, and how you might use them to keep your home and your loved ones safe.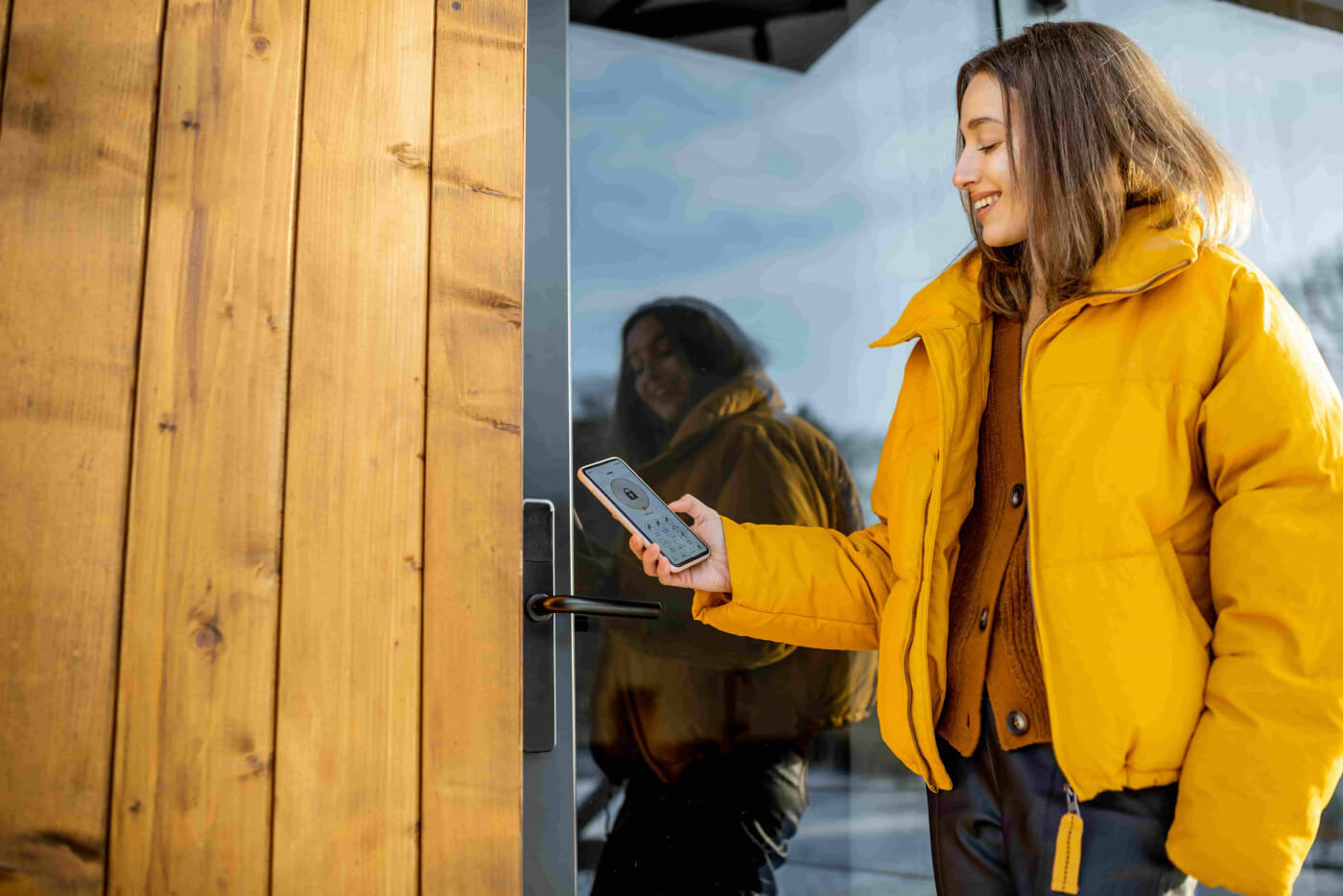 Lock Systems
Spare keys stashed under plant pots are a thing of the past for many smart home users. Physical keys are easy to reproduce and changing physical locks can prove costly. Doors and entryways secured by digital locks that require a fingerprint, swipe card or a pin number to access are far more secure and can save you money in the long run.
Digital locks are especially handy if you need to grant access to parts of your house or yard to people who don't live with you.
Need to hire a gardener or dog sitter while you go away? Just give them a temporary code to the parts of the house you want them to access and disable the code when you return. Most smart locks of this kind will keep a record of when each lock was activated, so you'll be able to know exactly who has been in and out.
When connected to Wi-Fi, digital locks can also be operated remotely. Gone are the days when you would have to drive all the way home to let someone in if they lost their key.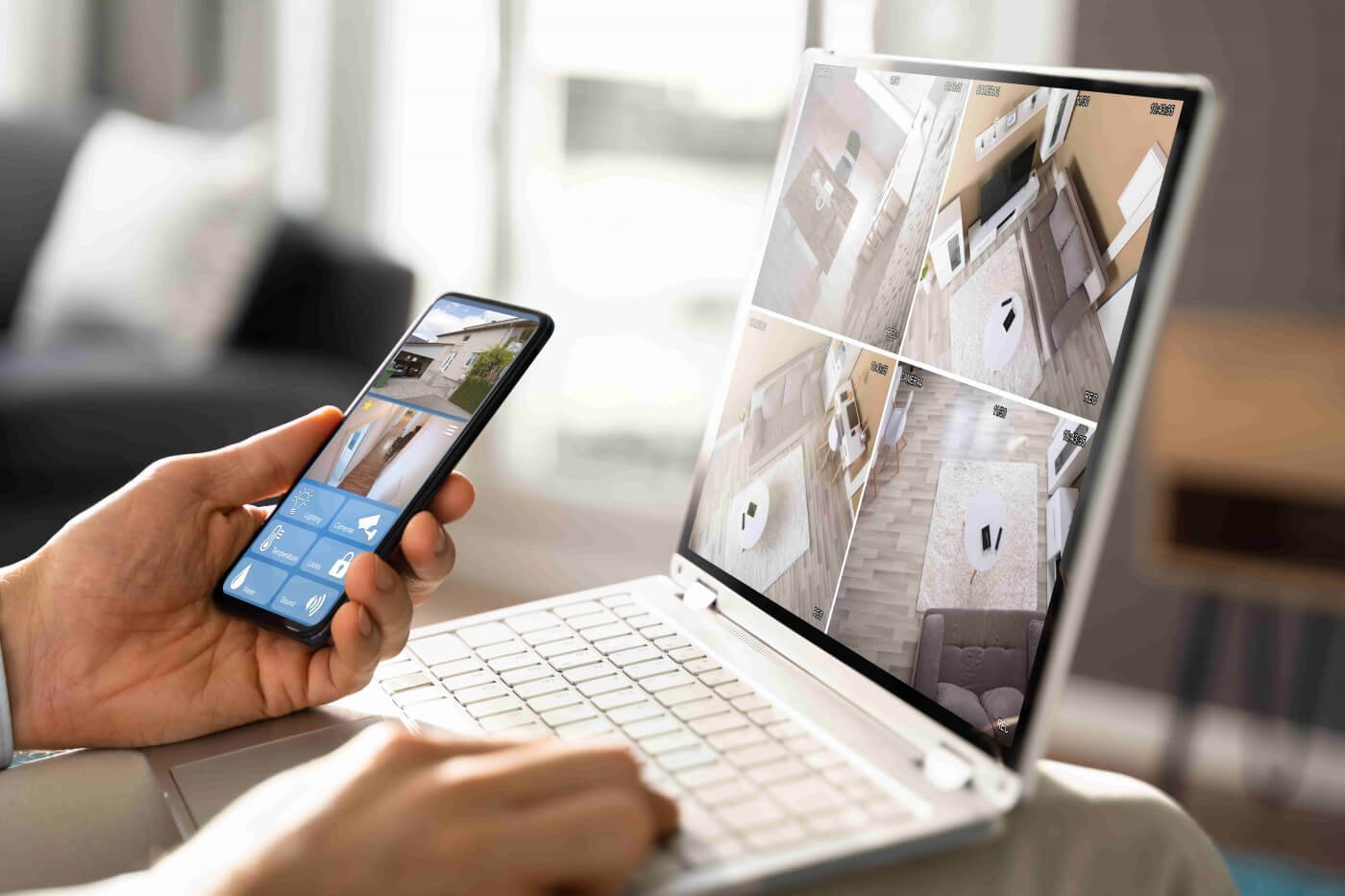 Security alarm systems
Security alarms have been around for a long time. They're one of the most effective ways to deter unwelcome visitors from lingering around your property and are at the heart of any good home security setup.
But there's a good chance your home already has an alarm of some kind, so why would you bother upgrading to one with smart home integration?
The answer to this mainly depends on what other smart devices you have. Smart home security alarms are able to seamlessly integrate with other smart devices in your smart home and can be programmed to react to different situations in a variety of ways.
For example, when a sensor in your yard is triggered during the evening, perhaps the smart lights in your living room and outdoor areas are programmed to turn on automatically and a push notification is sent to your phone. Then, if an indoor sensor goes off, the alarm might sound a siren through all of the devices in your house and immediately notify the police. Smart alarms can also recognise when you are home automatically by connecting to your phone, or can be programmed to turn off when you unlock your house via a smart lock.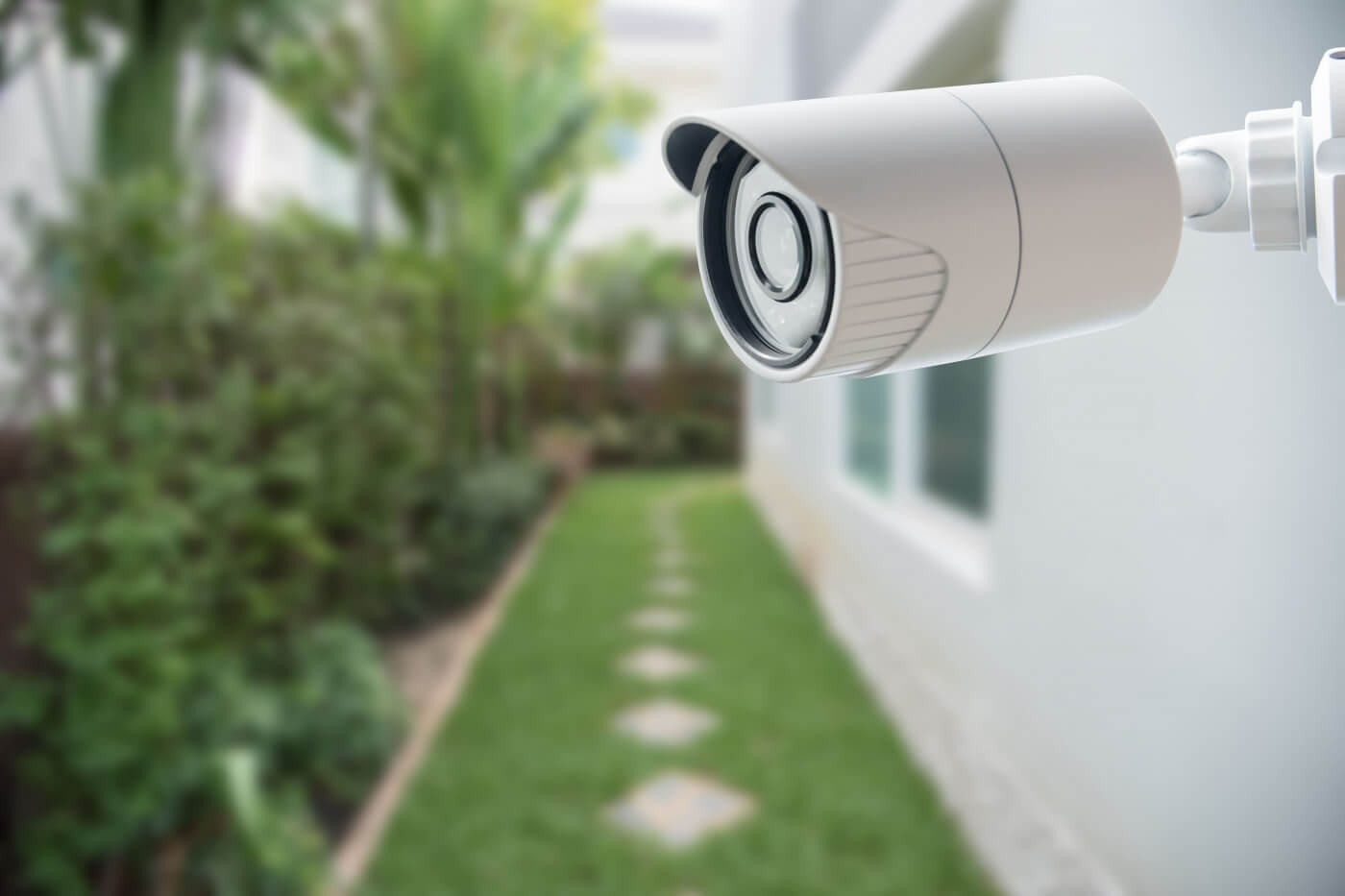 CCTV and Video surveillance
Video surveillance technology isn't a new concept but, just like our cars, this technology has come a long way in recent years.
To have 24-hour surveillance in the past, you would have needed a whole room to fill with tapes and expensive recording equipment. Nowadays, smart home enabled CCTV devices can be controlled and monitored remotely on your phone, tablet or computer.
Many of these devices are able to take advantage of cloud storage solutions, which means there's no hassle switching over tapes or hard drives — and no downtime in your surveillance if you forget to delete old footage.
If you want to take your surveillance to the next level and have a really (and we mean really) big garden, you might even consider a security drone. These clever, airborne security guards are a brand-new technology that can act in place of internal CCTV. The drones are fitted with cameras and, when activated, will fly through your house to see if anything is going on.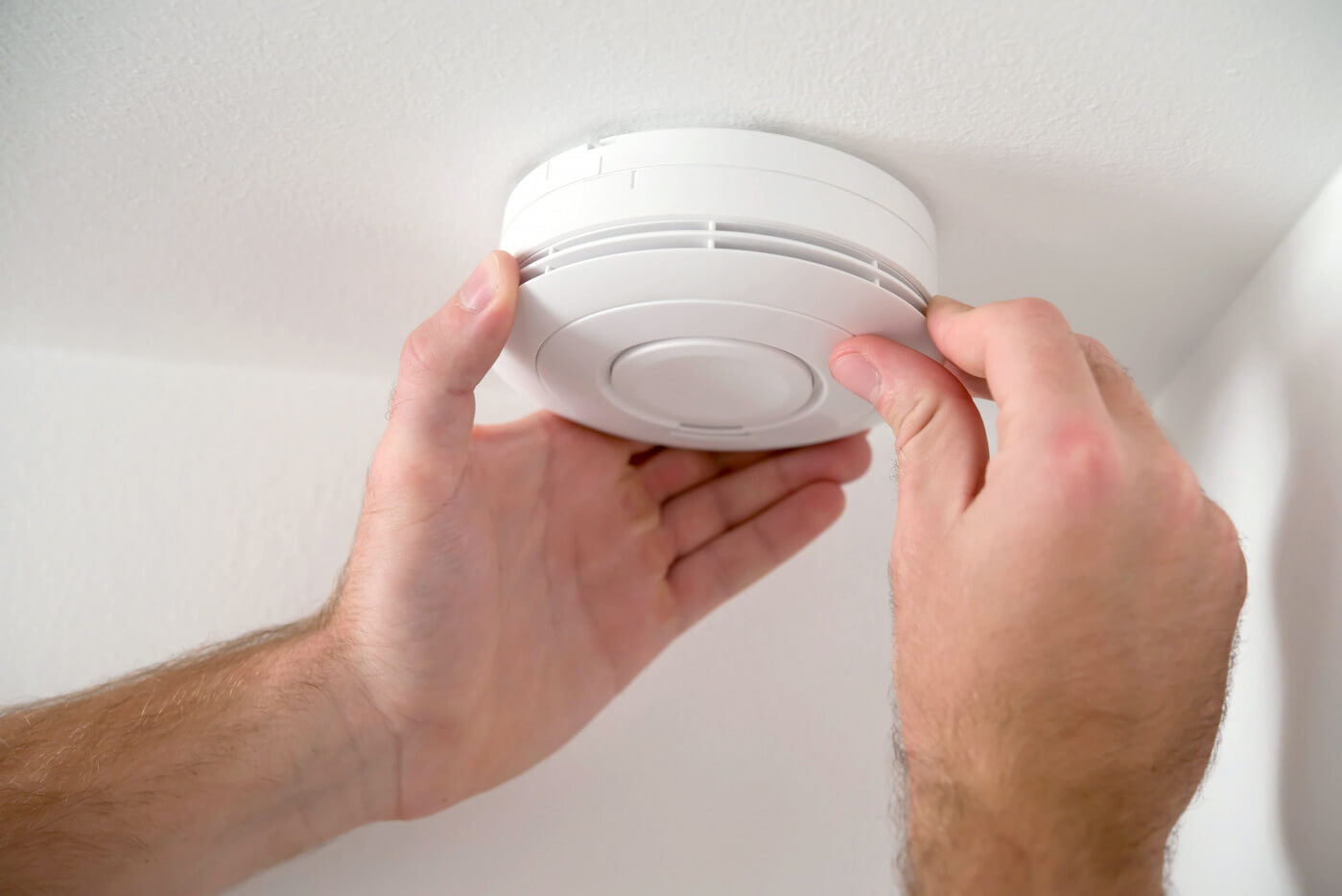 Fire sensors
House fires are one of the most devastating things that can happen to a home, which is why smoke alarms are a mandatory feature in all new residential buildings in Western Australia. The benefits of owning fire sensors and smoke alarms that integrate with your smart home are simple, but could potentially be lifesaving.
If a smart smoke alarm is triggered, you will immediately be notified via your phone, allowing you to react quickly if you are out of the house or if you have elderly relatives at home. In fire emergency situations, the difference between a close call and a catastrophic disaster can be a matter of seconds. The sooner you know about an alarm being triggered, the better.
Smart lighting can be programmed to strobe when a smoke alarm is triggered, which can alert deep sleepers or those with hearing difficulties who may not notice an audio alarm.
Digital locks in a smart home can also be programmed to unlock as soon as fire or smoke is detected, saving precious time in the case of an emergency — the last thing you want to have to worry about in an evacuation is unlocking your doors.
Disaster scenarios aren't pleasant to think about, nobody likes to imagine the worst befalling their home or family. But for some, knowing that their home is specifically designed to help them navigate these worst-case scenarios allows them to rest a little easier.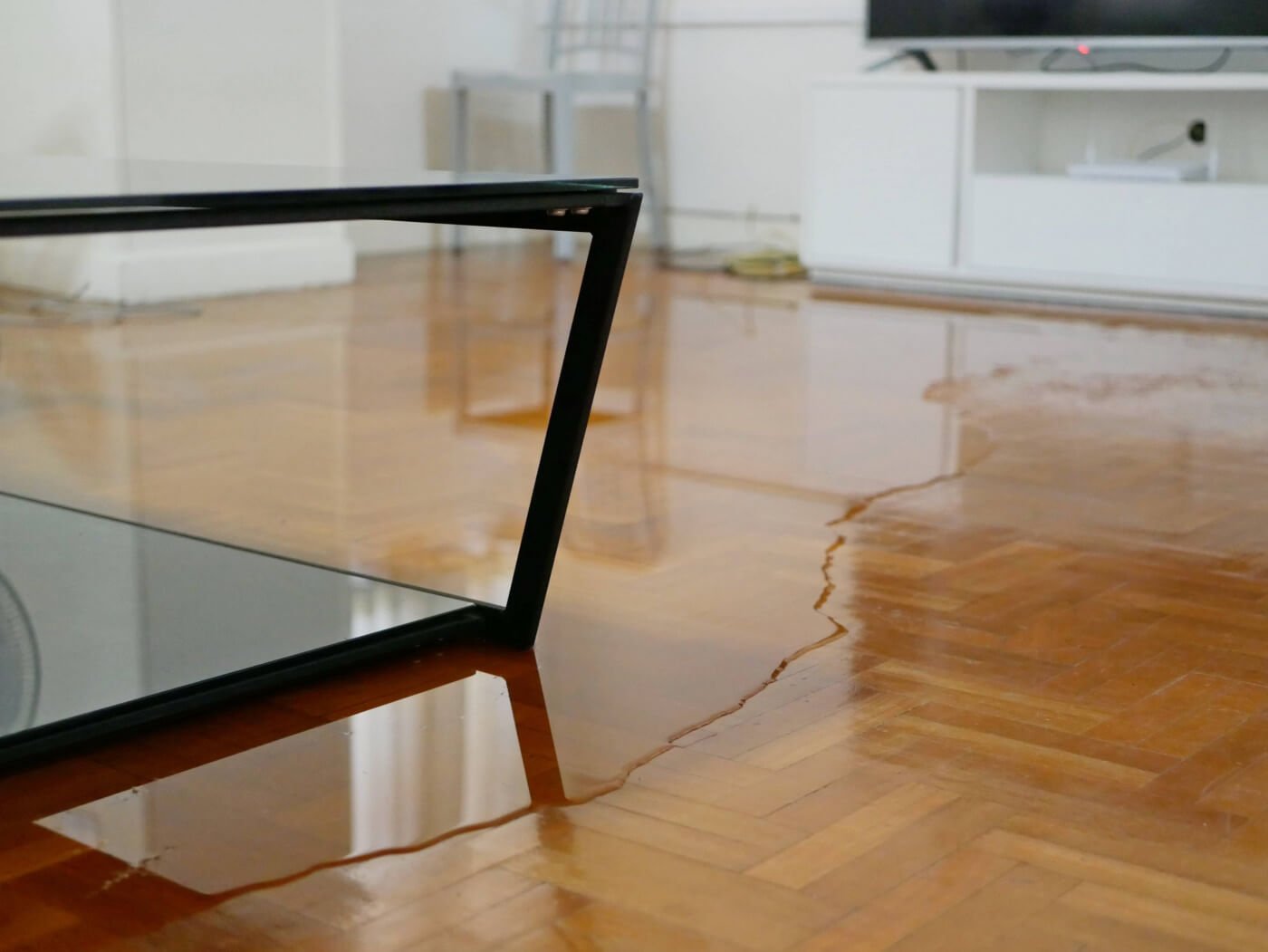 Water leak detectors
Water damage may not pose the same dramatic risk as fire damage, but it is far more common. Water leaks are sometimes hard to notice and you may not know you have one until it has resulted in severe damage to your home.
Leak detection smart home systems aim to identify leaks early, giving you the time to fix the problem before it causes serious damage.
There are a number of smart products available in this category, ranging from basic moisture detectors to systems that have the ability to shut off your main water line in the instance that a major leak occurs to advanced systems that can detect leaks before they happen by monitoring appliances or water supply lines.
Certain leak detectors are even able to tell you when there is enough moisture in the air for mould to grow by monitoring your home's ambient humidity..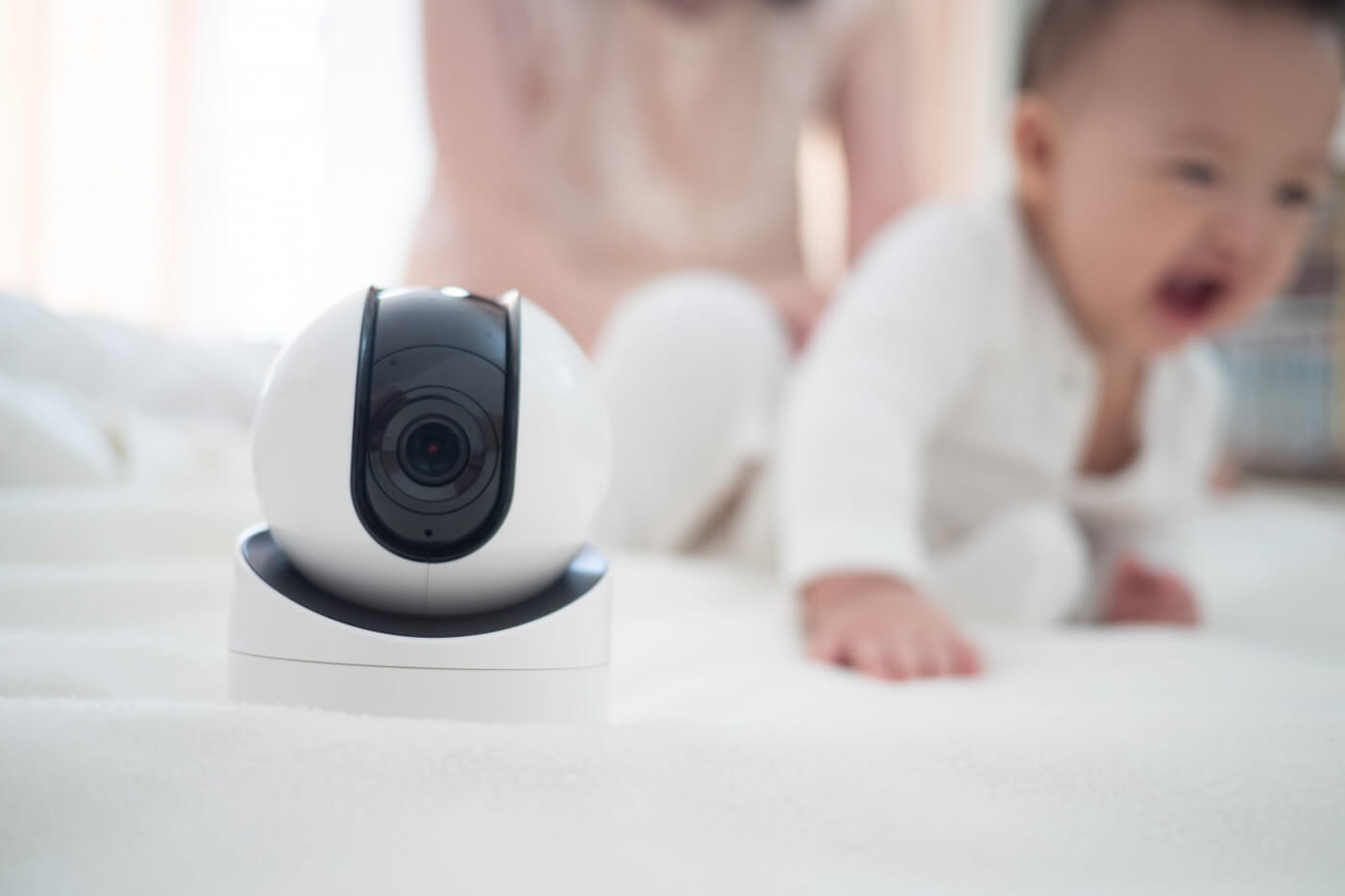 Baby monitoring
Families with young children can benefit greatly from a smart home setup. Smart baby monitors help parents keep an eye on their little ones from other rooms while they rest or play, come with a variety of features, and most can be operated remotely.
Some baby monitors are operated through the use of an application, while others come with a dedicated handheld monitor. They usually include a high definition camera that works in various lighting states and has the ability to pan around and capture all corners of a room.
Many modern baby monitors come with two-way audio that enables a parent to communicate with their children no matter where they are. Parents can also set some monitors to notify them when their baby wakes up or makes noise, just in case they are somewhere out of earshot when their baby wakes.
Different baby monitors will be fitted with optional extras such as nightlights, lullabies or white noise that help with putting babies to sleep (...or back to sleep).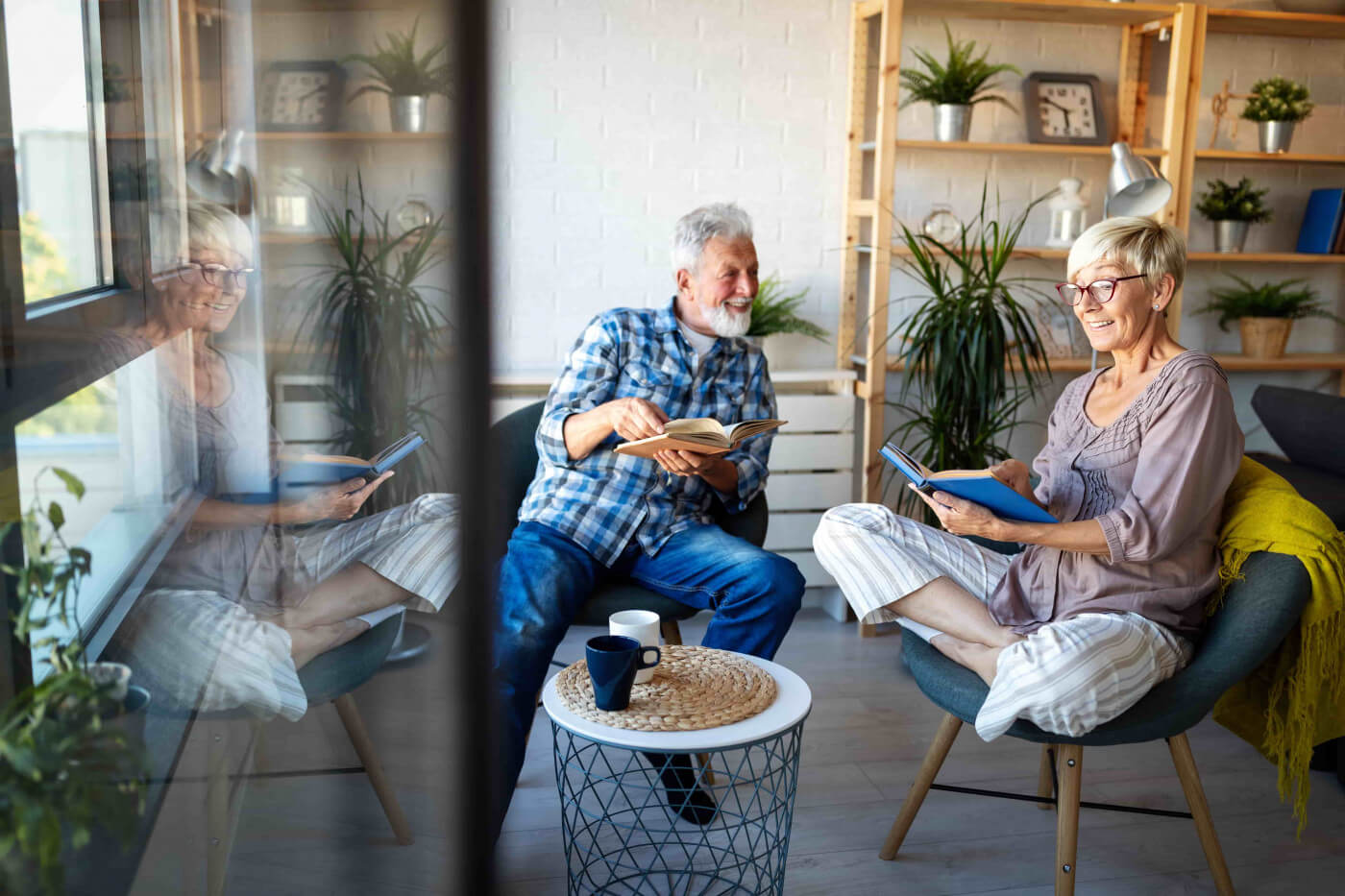 Senior support devices
Smart home technology has changed the way some Australians care for their children, but it's also changing the ways we're able to care for and empower older Australians.
In Western Australia, more than 20% of those aged 60 and over live alone and, while many seniors pride themselves on their ability to live independently, everybody needs support from time to time, regardless of their age.
Incorporating smart home technology into a senior's home can make it easier for them to reach their loved ones when they need that support. A well-designed smart home can empower a senior to live independently for longer, as the risks of living alone are mitigated by having systems in place that allow families to monitor the health of loved ones remotely.
Smart devices designed for seniors range in complexity and usefulness. Simple personal alarms make it easier to call for help during a personal emergency; whereas more advanced monitoring devices can give caregivers insight into a senior's movements, behaviours, sleep patterns, heart rate and body temperature throughout the day.
Some devices are even designed to detect falls or long periods without movement, and will automatically notify a person's emergency contacts if a potential emergency is detected.
Is smart home technology right for you?
Technology is always offering us new and improved ways to live our lives. Whether we choose to embrace it is up to us.
Smart home technology is growing more affordable, accessible and user-friendly as more and more Australians make the choice to incorporate it into their homes. It may once have been a gimmick, but there is no doubt that smart home technology can make your home safer, smarter and more secure in 2022.
Your smart home doesn't need to take advantage of every device on the market to be effective, but installing even one or two of these security systems could make your home significantly safer, providing you have a stable internet connection.
Consider the needs of your home.
If ticking a couple of devices off this list might make it a little safer, what's that worth to you? Want to see our recommendations? Check them out here.