Pentanet is pleased to announce that on Tuesday 11th of February 2020, we'll be supporting the work of Australia's Office of eSafety Commissioner by spreading online safety messages and promoting the positive use of digital technology.
Safer Internet Day is a great opportunity to raise awareness about the role we can all play in creating a better and safer internet for our community. Celebrated in over 150 countries, the day's theme of 'Together for a better internet' is something we at Pentanet strive to achieve every day.
We are encouraging all Australians to start the conversation to help improve online safety within their communities, and make every day a Safer Internet Day.
Catch Pentanet's Managing Director Stephen Cornish on 6PR's Perth Tonight show to hear more about Safer Internet Day.
Pentanet is supporting Safer Internet Day 2020 by pledging towards a safer internet, and we encourage you to join in!
Download the pledge document here, print it and take a picture of you with your pledge. Don't forget to tag in Pentanet on socials!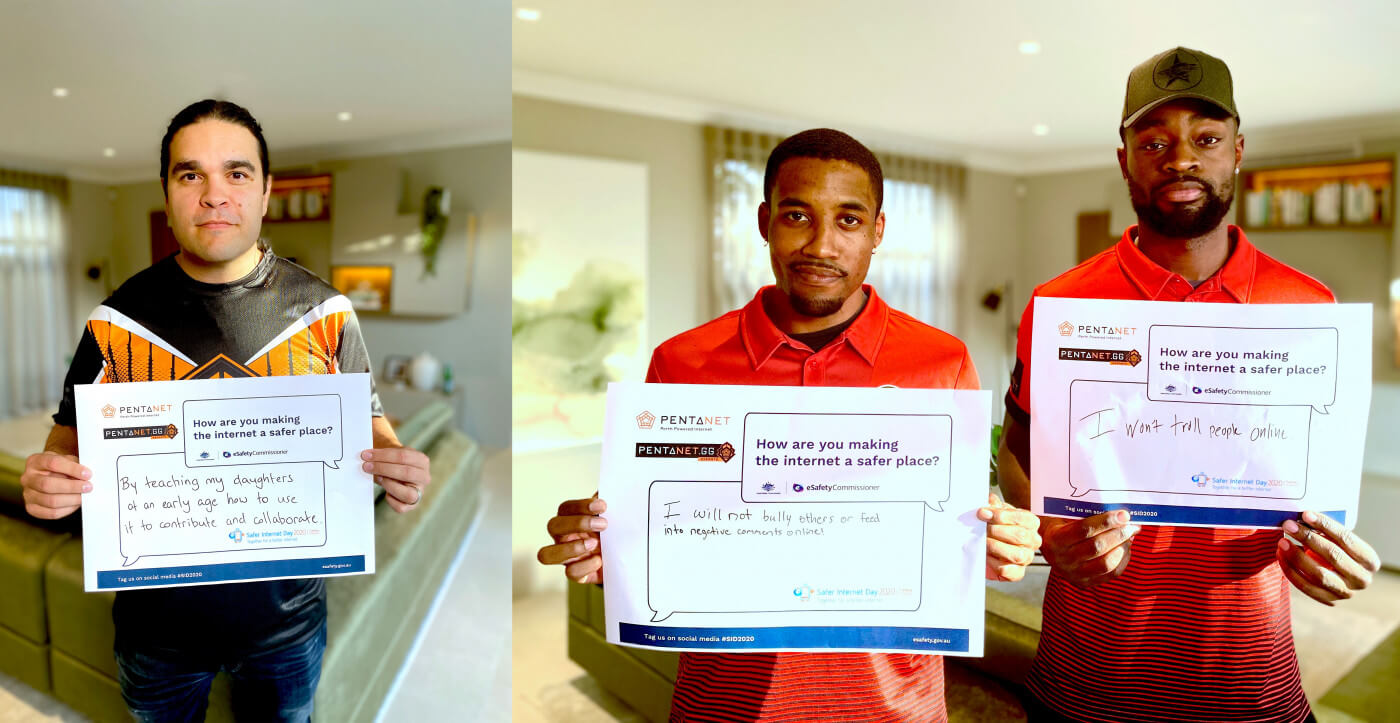 Left: Pete Curulli, Co-host of hit92.9 breakfast show and General Manager of Pentanet.GG
Right: Bryce Cotton & Terrico White, Perth Wildcats
Help us spread the word and raise awareness about how to keep your family safe online. The first step to a better internet is to talk about the potential risks and ways to avoid them.
The Office of eSafety Commission has created some valuable resources to help keep everyone safe online.
| | |
| --- | --- |
| Paul Hasleby, Co-host of Sportsday WA | Kim, Pentanet |
| Jake, Pentanet | Lauren, Pentanet |
| Charlie, Pentanet | Mitch, Pentanet |