The 2022 WAITTA INCITE Awards night was a strong showcase of finalists and winners across the industry who were recognised as glowing examples of the innovative solutions WA can create for both local and global issues.
In a great surprise for the night, Pentanet neXus was announced as the award winner for the Transformative Solutions category.
According to INCITE, the Transformative Solutions award celebrates outstanding technological solutions based in WA. The category aims to recognise solutions that transform processes, culture, customer experience and businesses, and technology that brings people and businesses into the next frontier by making processes smarter, changing dynamically to offer cost-effective, customer centric systems that deliver high levels of productivity and competitiveness. This aligns perfectly with our goal for neXus, to transform how the people of Perth digitally connect to the wider world, and we're over the moon that our years of hard work and dedication are now being recognised by the WA innovation and tech community.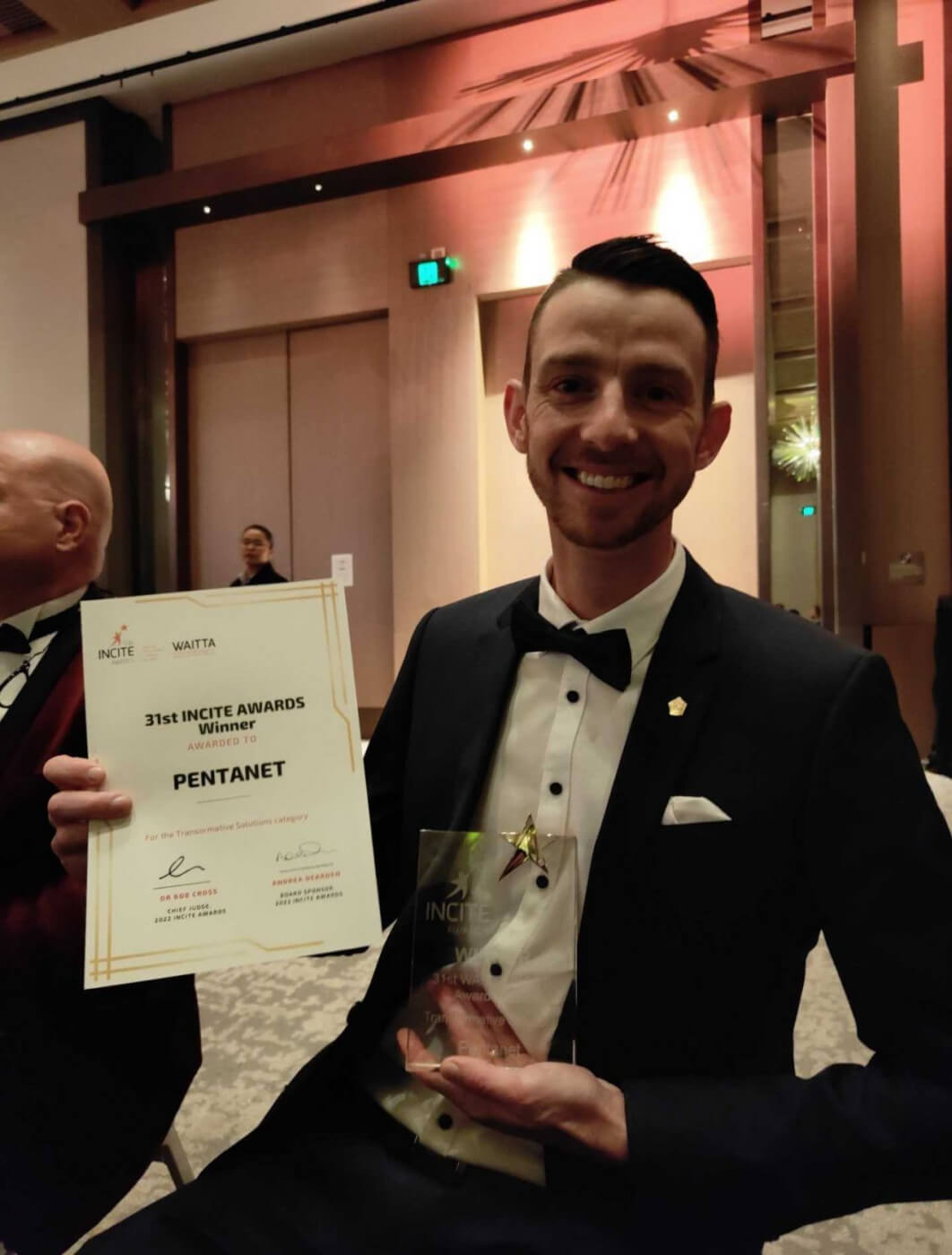 After a rigorous judging process, Pentanet was recognised the category winner for the design and deployment of neXus, our next-generation wireless mesh network. Perth's urban sprawl presents unique challenges for wireless connectivity, so we had to get creative with our next-generation network design. Using Terragraph technology from Meta (Facebook) Connectivity to provide subscribers with multiple points of connection, neXus removes traditional line of sight barriers and provides a mesh of connected premises to optimise connectivity.
The scale of the deployment of the Terragraph technology is a world-first and, in true Pentanet style, our experienced and dynamic team faced the challenges head on in consultation with our partners Meta Connectivity and Cambium Networks. After a successful beta trial program, neXus officially launched in June.
While we don't do it for the trophies, we are proud to be recognised amongst our industry peers for this prestigious award. But, as you'll probably know, we won't stop here! We're committed to continue scaling neXus across Perth to grow our coverage and increase the network's resilience with the infill of new subscribers in existing coverage areas. Each new user forms part of the network, helping us expand coverage and making the network more resilient, so we can reach more people eager for superfast internet speeds.
Keen to get your community on board with this now award-winning network? Click here and enter your address to see if neXus is available in your area. If not, you can join the waitlist to be the first to know when we reach you or check out our other award-winning high-speed internet services for Perth.